VASER LipoSelection® is a power-assisted liposuction technique. It is called LipoSelection because the vibrations from ultrasonic waves are used to selectively break up dense fat deposits.  The broken up fat deposits are much easier to suck out. As such, VASER makes the task of liposuction, especially of tougher fat deposits, less tiring for the surgeon. The final results, as with any form of liposuction, still depends on the skill and experience of the surgeon.
Small incisions are made strategically (usually along creases that conceal the scar) and local anaesthetic is then injected. The VASER probe is inserted under the skin into the fat layer to deliver ultrasonic waves which loosens up the denser fat selectively. After this, a cannula (hollow tube) attached to a suction pump, is inserted under the skin to drain out the loosened fats.
During the VASER procedure, there is usually very little pain because of the local anaesthetic called tumescent anaesthesia. After the anaesthesia has worn off, it sometimes feels like the aches and pains that follow a vigorous workout. For bigger areas, it becomes harder to administer adequate tumescent anaesthesia, and hence we do the procedure in a Day Surgery with an Anaesthetist to administer sedation.
Compression garments are applied after the surgery and the patient goes home to rest.
Follow-ups are very important. At one week, we will commence on a session of radiofrequency to massage away the swelling. At 3 months, we will have a followup of the final results. Corrections of minor irregularities can be easily done in the clinic. But they are rarely needed.
VASER
ADVANTAGE
Non-power assisted liposuction uses both the suction power and the surgeon's elbow-strength to extract fats. Adding one more step – the ultrasonic loosening up of the fats in VASER – the task is made easier and hence the surgeon can do a better job at it.
Large deposits of fats to be removed easily with less trauma to the surrounding tissues.
TREATMENT
AREAS
Any areas and areas of any size can be treated with VASER. The limitation is not with size but with the amount of tumescent anaesthesia that we can safely use in one session. This is calculated based on body weight.
Male

Breasts

S

elf-conscious men, good news. This area, whether breast tissue is present or not, can be reduced very effectively using VASER. Skin generally retracts well in men. As such, there is seldom any loose skin after VASER for psuedo-gynacomastia.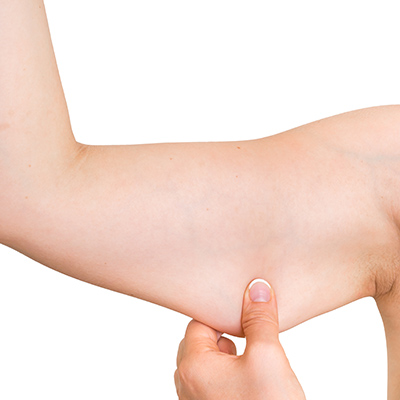 Dangling Skin

Under Arms

I

t is important to get the best skin results here and Vaser allows us to sculpt very close to skin. In that way, the skin will feel tight and dangle less. We routinely apply high-definition techniques to VASER of the fatter arms so that it looks like a gym-sculpted arms.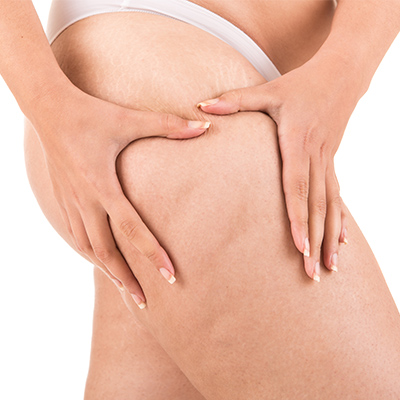 Saddle

Bags

T

hese are the bulges on the side of the thighs of some women – especially after child bearing age. They reduce very well using VASER. Not only are the saddle bags reduced, very often the buttock becomes tighter and smaller. This is probably the most rewarding site for our female patients.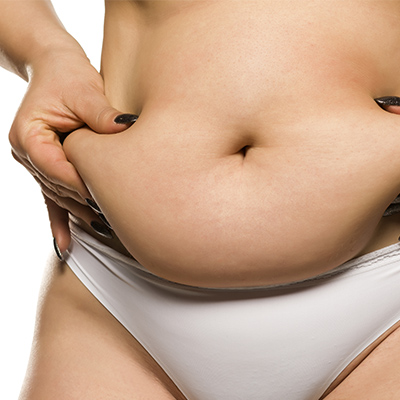 The

Belly

T

he belly and the love handles can be reduced very well in most cases. Exceptions being those with very lax skin after multiple childbirths or in very old patients. Then a tummy tuck may be needed.
RECOVERY-TIME
DEPENDS ON EXTENT OF VASER
The main discomfort is like the aches after a vigorous workout. Of course it varies. When more areas are treated, like combination of abdomen-front / abdomen-sides / thighs, patients may need some bed rest. But generally, most patients are able go out to the supermarket the next day and return to work within 3-5 days. But just to be safe, we advise of patients to plan a week's rest.
01
IMMEDIATELY
There will be some immediate post-op sweliing which will increase over a few days before it starts to settle down.
02
AFTER A WEEK
Swelling would have decreased slightly, but we will apply radio frequency to the areas and the swelling will disappear very quickly.
03
AFTER A MONTH
It is only after one month or more that the "healing-tissues" fully reorganize back to the feeling of normal skin. The overlying skin contracts .
04
AFTER 3 MONTHS
Sometimes it may take up to 3 months for all the swelling to subside and be bikini ready again.