For serious breast enhancement that lasts for years, we recommend a silicone implant (not silicone injections) by a plastic surgeon. We can refer you to a plastic surgeon, if needed. But if you are an A-cup and want to up one cup-size, then fat transfer to the breast is useful alternatives. Liposuction techniques and the fat extraction process has improved a lot over the years and graft survival is also improved.
FAT
TRANSFER
Fat-transfer as a procedure is commonly used to enlarge the breasts. After all, the breast is mainly fat. This procedure involves harvesting fats from another area and transferring it to the breasts. Which means it involves a liposuction-type surgical procedure. If co-incidentally you happen to be thinking of having a liposuction, then fat transfer to the breasts would be the obvious alternative to Macrolane or a silicone breast implant.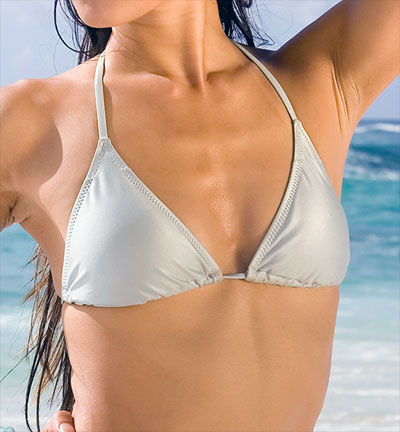 FAT TRANSFER WITH STEM CELLS
Fat transfer to the breasts with added stem cells (ADRCs or Adiposite Derived Regenerative Cells) can also be done. Proponents of this methods claim that the transferred fat cells survive better with added ADRCs. As with most other things trying to cash in on the word "stem cells" as the miracle regenerative cells, this method lacks rigorous scientific backing. And while we do not completely discount this concept, the machines that extract the stem cells are somewhat dubious. So we do NOT offer this option.
MACROLANE
Macrolane is not available in Singapore anymore. So we now offer fat transfer to the breasts.
The Fat Transfer procedure is done together with a liposuction of a large area like the abdomen or the thighs. It is done in a day surgery with an anaesthetist to administer sedation. We use the retro-mammary gland injection technique. The retro-mammary approach ensures that the skin over the entire breasts feel completely normal even immediately after the procedure.
AQUALIFT
Yet another material used in breast enhancement is Aqualift.
This is not a hyaluronic acid filler and as such we are quite hesitant to touch it.
Feel free to call us on +65 6733 5300 for further details
about Breast Enhancement. Or email us.
MAKE AN
APPOINMENT
Speak with us at (+65) 6733 5300 or send us an email