A particular Volumizing Filler from a reputed filler company is the foundation of The Liquid Facelift, which was the precursor to The DL Lift. We are not allowed to name the filler due to HSA Singapore regulations, so let's just call it Volumizing Filler.
Volumizing Filler is a cross-linked hyaluronic acid gel that is designed for deep tissue augmentation. As the name suggests, Voluma is used for volume replacement and restoration.
Youthfulness means fullness and smooth contours. And volume replacement can be achieved with Voluma. This allows skin to drape better over the face. By allowing the skin to drape better, sagging skin is reduced and we are in fact achieving what is commonly referred to as "The Liquid Facelift".

T
he art of facial rejuvenation is not just about filling lines and erasing shadows. It comes only with a degree of experience (which we are still learning) to visualize in 3D and to create contours that evokes youthfulness, balance and harmony with ones' natural features.
As we age, skin that used to drape over a fuller cheek is now hanging loosely. The loose skin appears as the Naso-jugal Groove (aka the tear trough). The loosely hanging skin also causes a deepening the naso-labial folds and the marionette lines, and increased appearance of the jowls.
V
oluma injected strategically stretches out the naso-labial fold decreasing the harshness of the shadow it cast. The naso-jugal groove (tear trough) becomes lighter. The marionette lines and jowls also get lifted.
This is the Liquid Facelift. By strategically restoring the volume in selected fat compartments, particularly around the hairline, we can create a mild lifting of the face. This has been described as the DL Lift, named after Dr David Loh.
ABOUT
THE DL LIFT
T
he DL Lift is a technique that was first described by Dr Phoon Yi Shan and Dr David Loh for which they published, as an instructional piece, in the
Prime International Journal of Aesthetic and Anti-Ageing Medicine
in August 2018.
The concept of it is derived from the knowledge of differential fat compartment shrinkage with advancing age. From this understanding, our doctors devised a method to selectively re-inflate the necessary fat compartments to restore tension with the Subcutaneous Musculo-Aponeurotic System (SMAS), and provide a mild lifting to the face. One of the products that can be used in The DL Lift is Volumizing Filler. They also proposed in the paper future studies on how this method can be used as a preventive anti-sagging method in younger patients.
ABOUT
OVERFILLING
There has been much hype about being over-filled, probably arising from media focus of celebrities who have gone over-board with their fillers. The truth is that it takes many syringes of fillers to reach anywhere near what some of the well-known cases of overfilled celebrities look like. Most people would simply not be able to afford it.
And most conscientious doctors would hold the patient back from reaching that kind of look. I think.
In real life practice, it is often more the case with under-filling and not being able to see any results. The cost of that one syringe would be wasted instead of bringing joy. And the doctor's reputation is none the better for having agreed to inject one syringe, when the area of treatment obviously requires more.
DR DAVID LOH
One of the Pioneers of Aesthetic Medicines in Singapore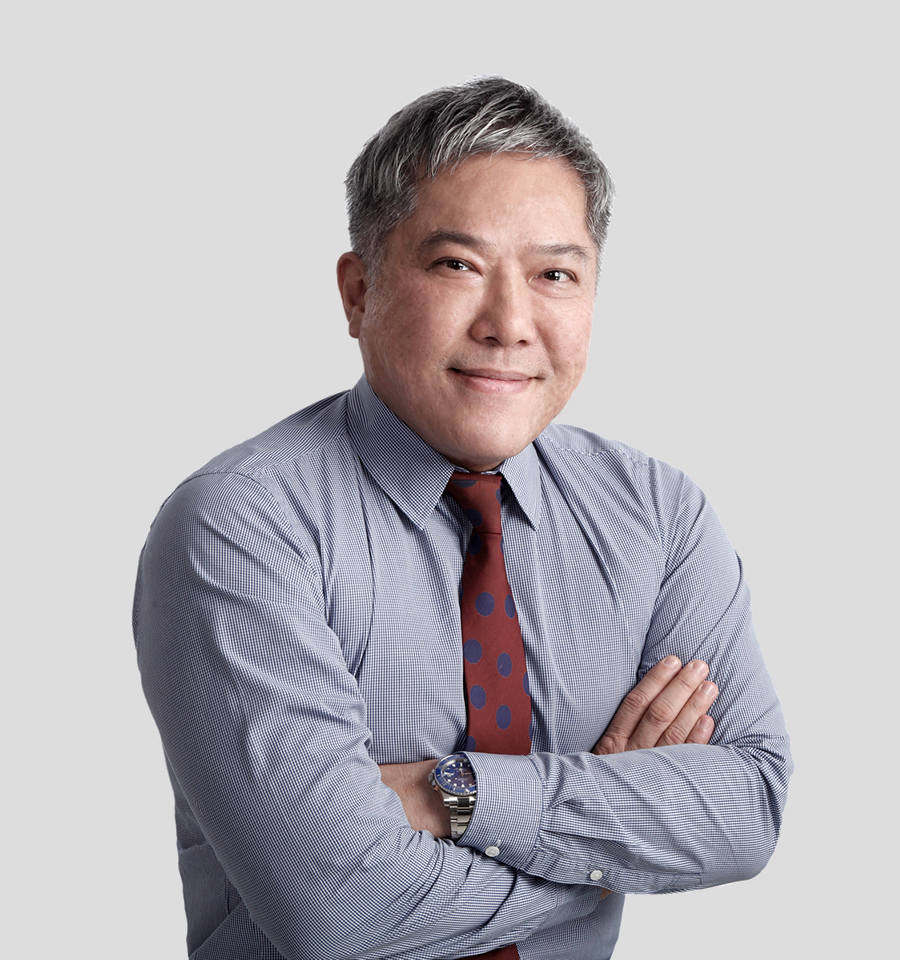 Dr David Loh
Founder
Dr David Loh founded David Loh Surgery back in 2002 when Aesthetic Medicine as a field was still in its infancy. He obtained his basic medical and surgical degree from the National University of Singapore. He has 30 years of working experience, 18 years of which were in aesthetics. He is MOH-accredited to perform office -based Liposuction. He is perhaps best known for being a trainer for B*tox and Fillers in the region. He is the President of The Society of Aesthetic Medicine in Singapore.
Call us on +65 6733 9114 to find out more about The DL Lift. Or email us.