Volux is the newest member of the Juvederm family. It is a hyaluronic acid filler of high gel-hardness. Compared to the existing Juvederm range of fillers, Volux is a "stiffer" product, and as such provides better tissue lifting and projection when injected into the skin.
Volux is ideal as a cosmetic dermal filler treatment for areas like the chin, the jawline and the nose. Basically, areas that need projection, shaping or support.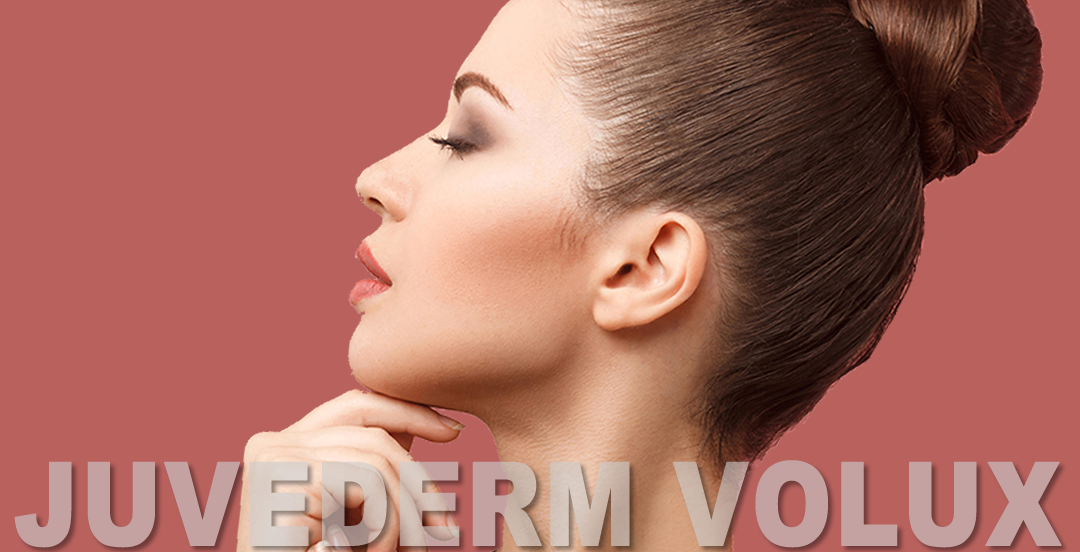 The Volux filler injection procedure is a 20-minute office procedure. As all Juvederm products in Singapore contain an anesthetic called lidocaine, the injection is relatively bearable.
Coupled with our doctors' preferred method of injection using cannulas, instead of sharp needles, our patients are assured of even greater comfort.
After injection, our doctors will gently mould the fillers into position.
P
atients may sometimes expect some swelling or bruises especially if the areas treated are extensive. If bruises occur, they will need time to fade; it cannot be hurried. But fortunately, most of the time (70% from our own statistics on the chin and jawline), there are no bruises experienced.
There will inevitably be some initial swelling, which is usually mild especially with our cannula-based method of injection. Patients can see the results of the Volux filler injections immediately. In clinical trials, the results are expected to last 1-2 years (at the time of writing this webpage, we have had just under a year's experience with this particular Juvederm product.)
OUR UNIQUE
INJECTION TECHNIQUE
Our doctors' method of injection is distilled from the best of techniques from all the great masters of filler injections from around the world like Dr H Raspaldo, Dr S Liew, Dr A Braz, Dr A Swift and the Curruthers. It is not just the MD Codes per se. Dr David Loh himself has been teaching botox and filler injections since 2006.
Both Dr Loh and Dr Phoon have published on the management of filler complications, including one that was named 'Best Paper (Gold)' by the Plastic and Reconstructive Surgery Journal (PRS Global Open) – in September 2019. A year prior, they published an instructional piece on their injection technique in Prime International Journal of Aesthetic and Anti-Ageing Medicine.
Safety above everything else, we provide tried and tested treatments that are scientifically proven to be effective. In other words, only Evidence-Based Medicine

Our Doctors
Find out if Facial Sculpting using VOLUX is suitable for you.
Call us on +65 6733 9114 or email us.