Suitable for the face and body, SHR removes unwanted hair permanently and painlessly giving you the confidence to flaunt your body. Smooth fuzz-free skin, without the need to shave and wax, is now within everybody's reach.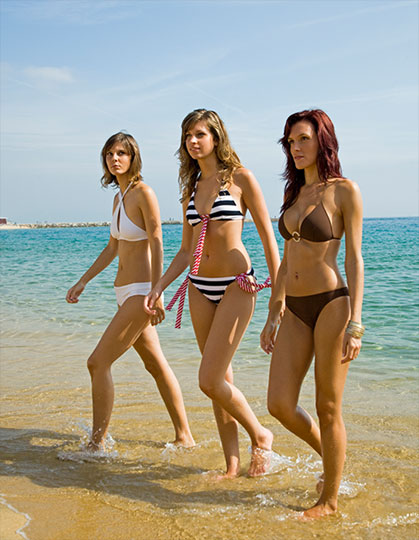 S
HR is not quite an Intense Pulsed Light (IPL) and it is definitely not a laser. It is built upon the technological breakthrough where broad-spectrum light is used to warm up and destroy the hair follicles. Because it is not an IPL treatment, it can be used on darker skin. Because it is not a laser, the treatment is not painful.
SHR has been safely used in more than 20 countries for the last 10 years. Dr David Loh who is more commonly associated with bringing in cutting edge technology in Aesthetic Medicine introduced the Super Hair Removal (SHR) to his clinics in Singapore in 2011.

I have decided to replace my hair removal laser, which is very effective but painful, with the painless Super Hair Removal (SHR).
Dr David Loh makes a major purchasing decision every year to upgrade his clinics' services and to keep abreast with the latest in technological breakthroughs. In 2011, instead of going for new and frontier technologies, he opted for a tried and tested system to do the pretty mundane task of hair removal.

Continually improving on his range of services does not necessarily mean always going for the cutting edge only. I am glad to be able to improve on this very basic service in all aesthetic clinics – permanent hair removal. And my patients can look forward to a more pleasant hair removal experience with SHR.
| Service | Price(SGD) |
| --- | --- |
| Upper lip / Moustache | $50.00 |
| Chin | $50.00 |
| Jaw Line & Chin | $100.00 |
| Service | Price (SGD) |
| --- | --- |
| Underarms | $100.00 |
| Half Arms | $125.00 |
| Full Arms | $250.00 |
| Service | Price (SGD) |
| --- | --- |
| Areola (Nipples) | $50.00 |
| Chest | $300.00 |
| Abdomen | $100.00 |
| Full Back | $300.00 |
| Service | Price (SGD) |
| --- | --- |
| Bikini Line | $150.00 |
| Half Legs | $200.00 |
| Full Legs | $400.00 |
| Product | Price (SGD) |
| --- | --- |
| Firming Cream | $120.00 |
| Lifting Cream | $160.00 |
| Hydrating Cream | $120.00 |
| Cellulite Cream | $140.00 |