Thermage started a trend in Aesthetic Medicine some years back – Non-invasive skin tightening which is also called a Non-surgical facelift. It uses monopolar capacitively-coupled radiofrequency (RF) energy. Thermage enables deep, volumetric heating, able to penetrate the dermis and subcutaneous tissues to tighten existing collagen and stimulate new growth. A single treatment delivers natural looking results with next to no recovery time.
Comfort Pulse
Technology
Thermage's advanced energy delivery algorithm intersperses pulsed radiofrequency heat energy with precise cooling cryogen bursts. This mimics the transcutaneous electrical nerve stimulation ("TENS") therapy, disrupting neural response signals, hence blocking discomfort messages to the brain. Combined with the vibrating handpiece, the Thermage CPT can now deliver more therapeutic heat, more comfortably, and with better results.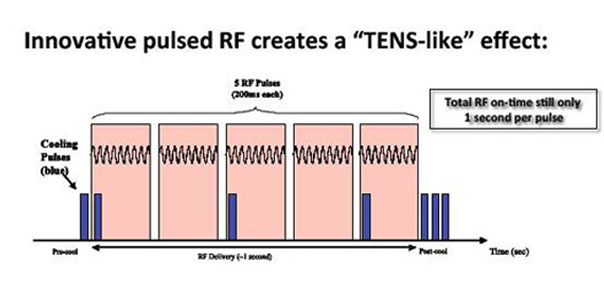 With more than 10 years of innovation and proven results, the RF technology in Thermage is able to heat a greater volume of tissue to target temperatures and heating is more evenly distributed across the treatment area. Clinical studies demonstrate that the Thermage CPT system heats four times more tissue to therapeutic temperatures than current technologies.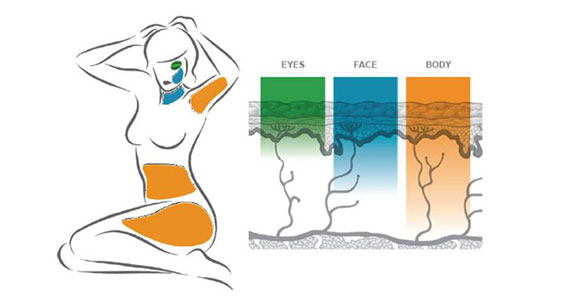 The Thermage CPT system can treat various body areas – such as face, eyes, neck, abdomen, arms, hands, thighs and buttocks. Multiple benefits include skin tightening, contouring, body shaping and temporary improvement in the appearance of cellulite. Effects are noticeable immediately after treatment, with continued improvement over several months.
Treatments
that Complement
Thermage is safe to perform alongside other energy-based devices like IPL and lasers, once the skin has settled. Botox and Fillers are especially useful to further smoothen wrinkles and re-volumize hollowed areas, thus creating a more enhanced facelift. Thermage and Ulthera can be used to complement each other, giving an even more dramatic tightening effect using the best of both technologies.