The Ultherapy V-Lift is a non-invasive, non-surgical method to reduce the width of the face, especially in the lower areas. It sculpts the face while giving it a mild facelift-type effect.
Microfocused Ultrasound (Ultherapy) is FDA approved since 2009 to lift a sagging face. It does this by tightening not only the skin, but the layers under the skin which we call the SMAS. This is a tough layer comprising muscles and the fibrous tissue. This is a strong supporting layer for the face.
Sound waves are focused by Ultherapy to leave tiny shockwaves under the skin and into the SMAS. Each point of these shockwaves triggers a cascade of collagen regeneration that translates into firmer and tighter skin.

Ultherapy (skin-tightening with Ulthera) has been shown to produce measurable lifting of lax skin. In the pivotal clinical trial, noticeable improvement occurred in
nearly 9 out of 10 patients (89%)
resulting in less hooding or skin laxity on the upper eyelid and a more open, refreshed appearance overall. Study patients noted lifting, tightening and firming in other areas of the face and neck as well, such as the cheeks and along the jawline. Results developed gradually over a 90-day period following treatment and were still noticeable in patients assessed at 10 months after treatment.
NON-SURGICAL

SMAS LIFT

The layer of skin that is of interest is the fibromuscular layer (also called the SMAS). It is a tough layer in the face and neck, and is rich in collagen and elastin. The SMAS is the layer which surgeons target in an open facelift procedure to produce the lift. It is also this layer which threads inserted during thread lifts procedures attach to.

The SMAS can now be accurately visualized with Ultherapy and energy (focused ultrasound) delivered precisely to it. The energy contracts the fibrous tissue within the SMAS and gives rise to a mild facelift-type effect.

T
he ultrasound energy from Ultherapy triggers a healing response which, eventually after months, makes skin more elastic and more radiant. Skin forms new and improved collagen, which gradually tightens and lifts the skin from within. Collagen and elastin fibers are the main supportive structures within the skin against gravitational effects.
U
ltrasound energy is delivered to desired depths below the surface of the skin, while leaving the top layers including the epidermis completely unaffected. With no breakage of skin, the Ultherapy procedure involves absolutely no recovery time.
Ultherapy's safety profile is unparalleled. In over thousands of cases done at David Loh Surgery since 2009, no one has suffered any form of injury from Ultherapy, which sometimes happens with most other RF, IPL or laser treatments.
The worst that can happen with Ultherapy is a mild mosquito-bite looking type of reaction in the skin, we call wheals. These will typically settle within a few days.
DR DAVID LOH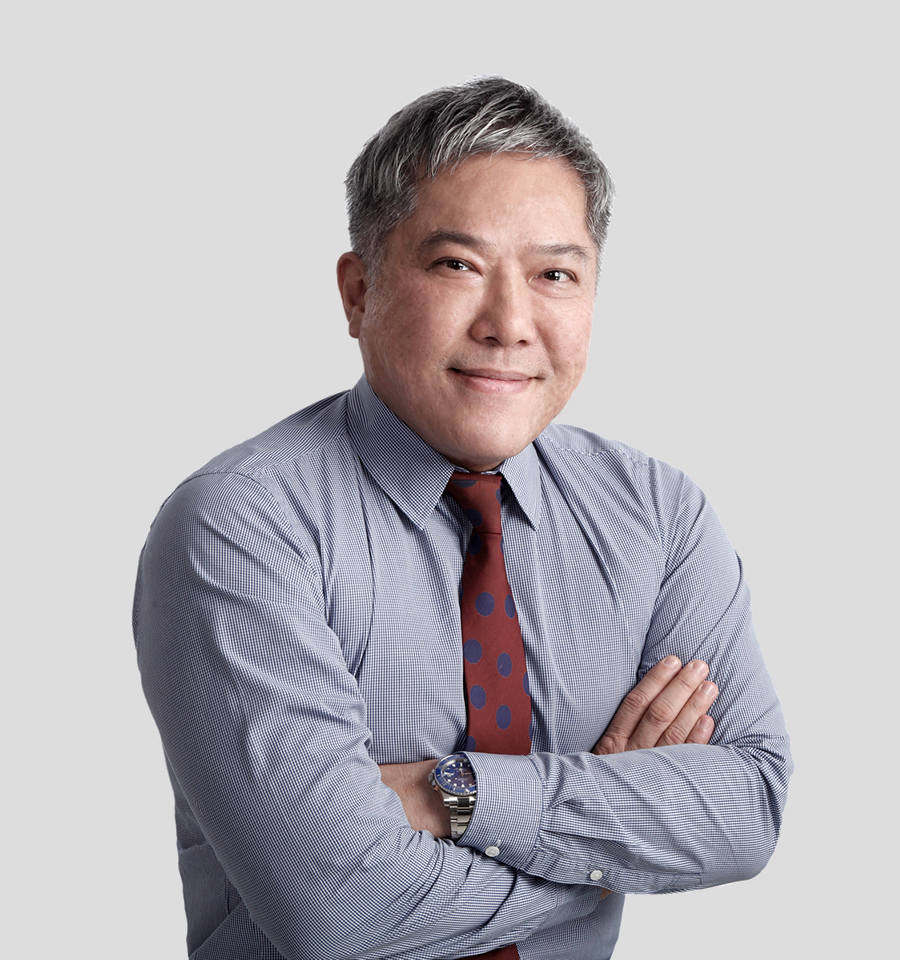 Dr David Loh
Founder
Dr David Loh founded David Loh Surgery back in 2002 when Aesthetic Medicine as a field was still in its infancy. He obtained his basic medical and surgical degree from the National University of Singapore. He has 30 years of working experience, 18 years of which were in aesthetics. He is MOH-accredited to perform office -based Liposuction. He is perhaps best known for being a trainer for B*toxin and Fillers in the region. He is the President of The Society of Aesthetic Medicine in Singapore.
Treatments That Compliment

Ultherapy

Because Ultherapy affects the deep layers, it is compatible with other cosmetic procedures addressing tissues which are either more superficial or deeper than the SMAS. Procedures like IPL, B*TOX and fillers are example of procedures that are more superficial than Ultherapy's effects on the SMAS. The DL Lift is a particular fillers technique named after Dr David Loh which complements Ultherapy well. The Thread Lifts, on the other hand, goes much deeper to reposition the fat compartments of the face and as such also complements Ultherapy extremely well.

Very often with sagging skin, it is a combination of loss of elasticity and a loss of fat that is causing the sagging. Treatments targeting at either lifting skin or re-volumizing the face only addresses part of the problem. A combined approach would often produce more dramatic and more natural results.

Never before has any skin-tightening treatment reach 89% satisfaction in just one treatment.